CHECK AVAILABILITY
BOOK NOW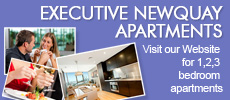 Google+
Lavender and Chamomile
---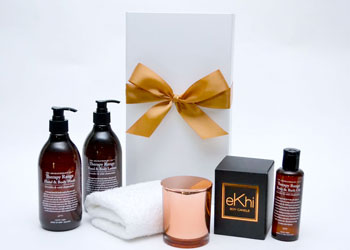 $119.95 + $15 Delivery
500ml Aromatherapy Lavender and Wild Chamomile Hand & Body Wash
500ml Aromatherapy Lavender and Wild Chamomile Hand & Body Lotion
150ml Aromatherapy Lavender and Wild Chamomile Body & Bath Oil
190g eKhi Soy Wax Candle (up to 40 hour burn time) – for use on balcony of apartment only
Hand Towel
Gift Box with Satin Ribbon
Khi soy wax candles are made with all natural soy wax and contain no paraffin or palm oil wax.
Made with cotton, lead free wicks to give a cleaner, healthier burn.
Each candle is triple scented, hand poured and made using the highest quality fragrance.
Australian owned and made.
For healthy skin and a healthy environment, all Aromatherapy products are free from: Mineral Oils and Parabens, Sulphates, Artificial Fragrance, Dyes and Colours and Animal Testing.